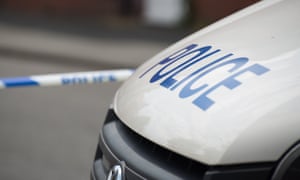 Police are investigating a spate of six class A drug-related deaths over three days in Essex, concerning people who all died in their own homes. The deaths, within a six-mile radius, have prompted an urgent warning over the use of illegal substances.
On Wednesday, the toll reached six when police announced they had linked a new death to their investigation, that of a woman in her 30s found in Southend on Sunday morning.
Three men and three women were reported to have died in drugs-related circumstances between Sunday 28 July and Tuesday. Forensic testing to establish which drugs might be responsible has begun.
Kevin Baldwin, Ch Supt of Essex police, said: "All of the deaths occurred in their own homes, which is an unusual element because your own home is normally a safe environment and the circumstances suggest that they weren't able to call for assistance. We haven't yet got a timeline of when they might have taken the drugs and at which point they passed away."
It was too early to say whether the drugs were injected, smoked or taken as pills, he said. "Our main line of inquiry is identifying what those substances are, and obviously there will be forensic tests that need to be done and it'll take a while for those to come back so I can't speculate on what those substances are."
Cautioning against speculation that a bad batch of drugs was responsible for the deaths, Baldwin added: "Until we know for sure what the substance is, we don't want to give out a message that there's a contaminated sample out there or a dodgy sample as it may not be the case. It may well be that the samples that they ordinarily take are the ones that caused this as well."
Public Health England has issued a warning urging drug users to be "extra careful" about what substances they take.
"We strongly advise them not to use alone, and to test a small amount first. They need to look out for each other and be alert to any signs of an overdose, such as lack of consciousness, shallow or no breathing, 'snoring', and blueing of the lips and fingertips.
"They should immediately call for an ambulance and use any available naloxone if someone overdoses on opioids. We strongly advise all dependent drug users to get support from local drug services."
On Monday a woman in her 30s was found dead in Westcliff and a man in his 20s, who had also died, was discovered in Leigh-on-Sea. The body of a woman in her 40s was found in Canvey Island on Tuesday evening, only hours after a man in his 40s was found dead in the same town and a man in his 20s was found dead in Benfleet.
DCI Stephen Jennings, of Essex police, said: "Another element of our investigation is to identify where the substances involved have come from and I need anyone who has information about the sale of class A drugs in south Essex, or elsewhere in the county, to come forward."
["source=theguardian"]