Image source: Pexels.com
From wooden poster beds to the wing back chairs, there are a few furniture pieces that never go out of style. Furniture pieces that are inspired from history or have set the standard the for sophistication and luxury are worth the investment for anyone who is looking for classic styles that outlive trends. With their timeless appeal and elegant design, these pieces might cost you a bit higher than their trending counterparts but once bought, they are sure to last for generations and can transform into heirloom pieces. The trick to buying classic furniture is to invest in fundamental pieces like the bed or a lounge chair as compared to a pieces that you might want to replace after years of use. Here are the 5 styles that will surely stand the test of time-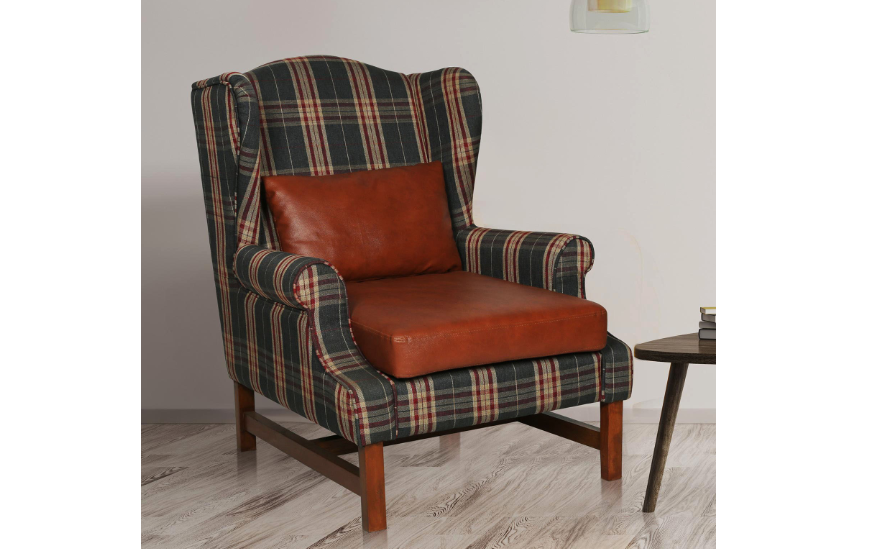 Image source: www.pepperfry.com
Wing back chairs are also popular as wing chairs and were originally made for function and utility than style. The original design of the wing chair was made so that it can be positioned next to the fireplace, where the wings would envelop the heat from the fire around you and keep warm. Today, wing chairs persist for more stylistic reasons, with the designs of the wings diverging from the standard forms and ranging in shape and size. The upholstery of the wing chair has also transformed significantly, with modern looks featuring velvet to bold graphic patterns. The wing chair has now taken form of an accent chair and proves to be a beautiful addition in both living and bedroom.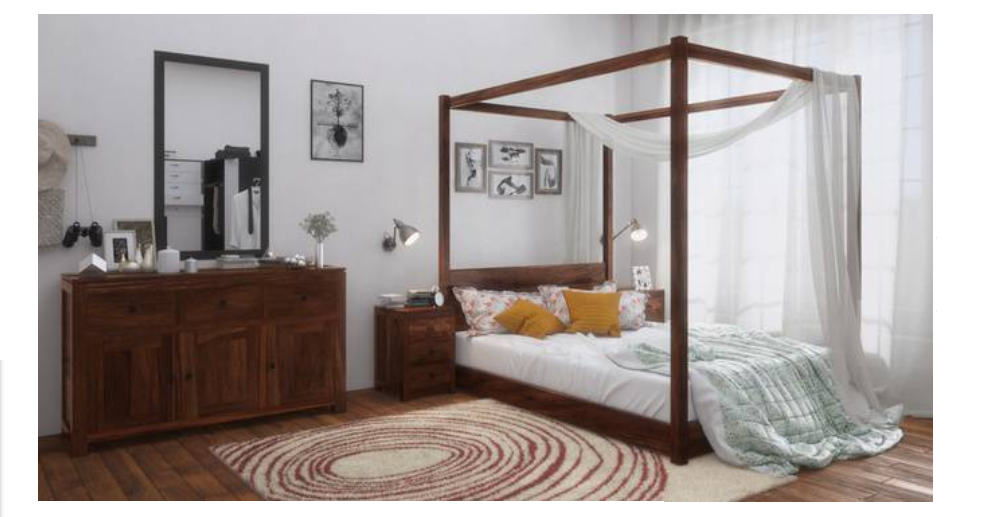 Image source: www.urbanladder.com

With four posters and a frame across the top, canopy beds create a very impressive look in any bedroom, immediately catching attention and exuding a luxurious appeal. Historically, canopy beds also featured a canopy of decorative drapes and fabrics to enclose the bed. Modern versions of the four poster bed mostly include bare frames but look lavish nonetheless. Be it a contemporary style or the traditional looking wooden one, canopy beds are luxurious and romantic—and for those reasons, it will never go out of style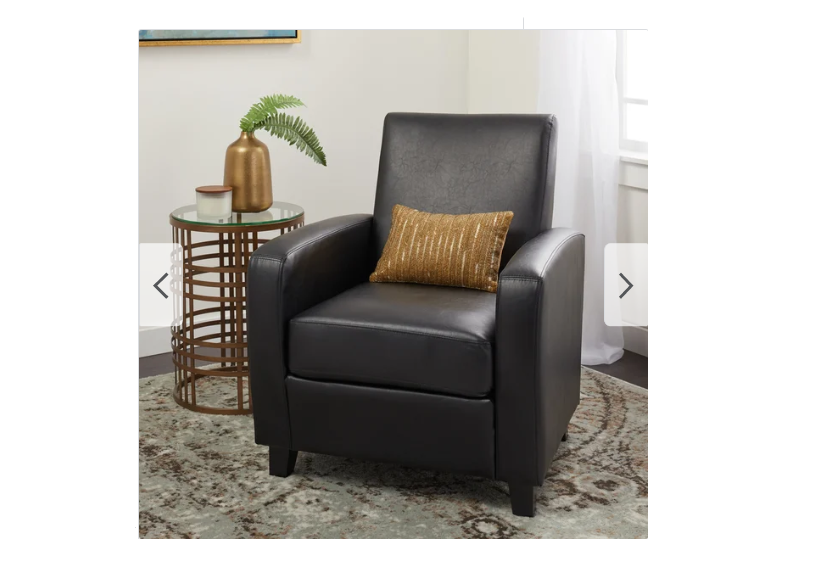 Image source: www.overstock.com
Made in France, the club chair was first known as the 'fauteuil confortable', or comfortable armchair. Early designs were typically covered in leather, and the name most likely references from clubs where people would lounge and relax in this comfortable chair. While club chairs are commonly seen in a variety of upholstery and fabrics nowadays, the leather club chair will always be a tried-and-true staple of luxury and sophistication. Adding this to any room would make it more inviting, as the design of this chair oozes a cosy, comforting feeling.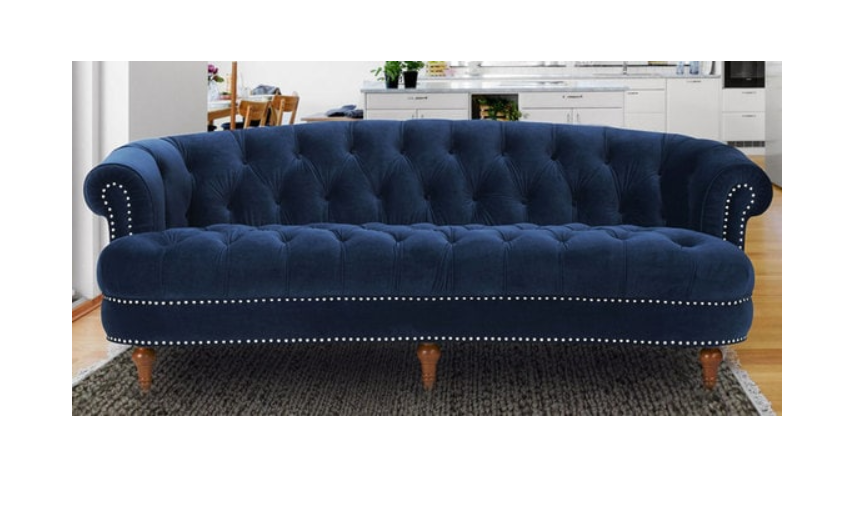 Image source: www.pepperfry.com

It's hard to miss a Chesterfield sofa in any setting. With its buttoning detail, low back and high arm design, this classic sofa can be found everywhere from stately homes to hotel lobbies.The sofa is said to be named after Lord Philip Stanhope, the fourth Earl of Chesterfield, who wanted a piece of furniture that men could sit on without creasing their suits—an original story that closely aligns with the sofa's association with high-class and fashionability.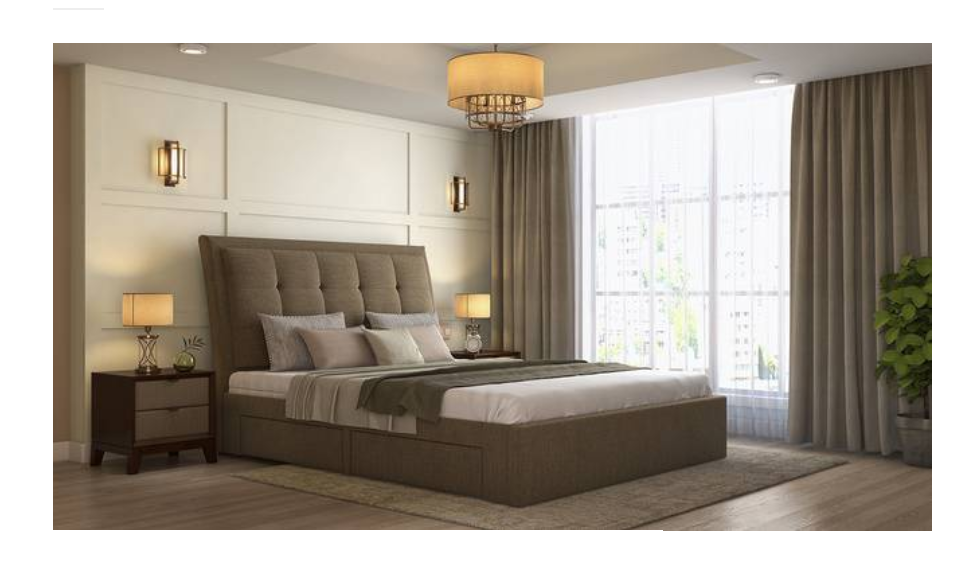 Image source: www.urbanladder.com
Headboards have been around since the ancient times, where they were elaborate and adorned with gold and decoration. The padded version of the headboard started during the Victorian times, which is much more comfortable and practical. The style continues to dominate bed styles and adding a upholstered bed into the bedroom instantly upgrades its appeal. The headboard also makes the bed more comforting and inviting while also increasing its style quotient. Be it padded fabric or a leather one, a bed with a headboard makes a very impressive decor impact in the room.
["source=timesofindia.indiatimes."]